Why is it important to start in good time?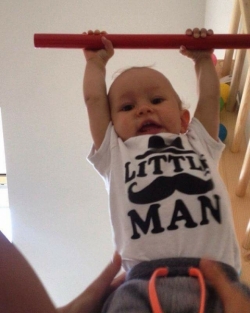 "If a child doesn't get his spine(body) moving up to its full potential until the age of three, then further attempts of improving it will fail", says Petr Juda, who is top expert in several fields of activity.
He became a Senior Doctor in medicine. He's the head of all-around development for coaches and young players in volleyball. He was also the Coach of the Czech National Volleyball Team and has been coaching the Extraliga-junior teams in Velké Meziříčí, where his teams have won several medals in the national championships. He transfers his passion for sport into his work and says that a real medical expert must have genuine enthusiasm and passion for what he's doing. That expert must enjoy his work, must be open for learning new things and must investigate deeper in every field of his activity. There is a need to be interested in every single detail which could be decisive at any specific critical moment. Petr has a working relationship with the Czech Republic's best known physiotherapist prof. Pavel Kolář. Petr is also interested in the latest sport science trends.
He says:
Approach to the development of children's motor skills in the Czech Republic, Slovakia and Finland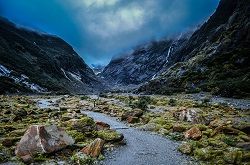 Finland is currently on the rise. This can be seen in the field of youth hockey. Although it has a comparable population to Slovakia and has half the population of the Czech Republic it is greatly overshadowing us in terms of the development of sports talent. One of the reasons for this is that it has put an incomparably better and more logical system into practice. Another reason is that the responsible people are not interested in trying to use the system to their advantage, but rather focus primarily on steps that facilitate the development of children and sport in general, and do so deliberately.
Mr. Pasmik is (who is correspondent of Kameveda) in the perfect position for comparison because he grew up in the Slovak Republic, where he travels to visit his parents and relatives, but has long lived permanently in Finland. He got married there and is raising his daughter in Helsinki. He tries to steer her toward sport and has been providing us with interesting findings regarding the new trends in education from Finland and other places for several years.
I asked him to share his experience to another parents of Kameveda:
Mr. Pasmik, what difference in the conditions for the development of children in the Slovak Republic and Finland do parents notice at first sight?
The difference is precisely in the children's playgrounds in front of homes and kindergartens. Something I've never noticed in the Slovak Republic or the Czech Republic is quite common and a matter of course in Finland. Kindergartens have their playgrounds open to the public there 24/7. When you go for a walk with a child and you pass a kindergarten, you can go there anytime. It's a big plus if only in the sense that every playground is a little different and there are different attractions, colors and equipment configuration, so you gain new stimulation. This ensures a constantly new environment that a child is eager to learn and manage.
It might not seem so, but one or two really good and interesting climbing frames can give a preschool age child so much (my daughter will be two years old this week and I can see how much she enjoys it and how quickly she is developing her motor skills, we visit these climbing frames at least twice a day and do a lot of other things). I realized this recently at a large amusement park for children, of which there are truly a lot of here. The park was designed for children from four years old, but before I managed to read the information sign, my daughter had already managed to run up a big complex climbing frame and went through the whole thing without my help.
It is probably a world incomparable with Slovakia, right?
In Slovakia, there are not enough playgrounds, there is a lack of them and therefore children do not move enough, and their development is lagging behind. If this is neglected, then it won't be possible to catch up afterwards They don't see any incentives around them for any movement. Children respond spontaneously. They see a nice colorful climbing frame, scream with joy and set off right away in that direction. You don't have to force them, you just have to make sure they don't overestimate their strength or give them a helping hand if need be.
If a child is strong and manages their body well, it will push them onward in two or three years. And when they see someone playing tennis, they will want a racket from their parents, when they see a hockey player, they will want skates, when they see people on cross-country skis, they will want to learn to cross-country ski. The child must have role models and in Finland there are these role models, because people here really intensively play sports, practically every day.
Is the lifestyle and education joined with it a lot different here in the heart of Europe?
I was recently on holiday with my daughter in Slovakia without my wife. The paternity leave system in Finland is based on the requirement that the father spend all his time with the child alone during it and that the woman pursue other activities during that time, and have some rest. In Slovakia, I was once again convinced that the children are falling behind compared with young Finns as regards motor skills. No wonder, when the playgrounds are locked or there are none (!!)
Some parents, the most active ones, at a maximum sit in the sand with the children, that's their whole activity. Nobody's teaching the children anything or helping them develop their skills in anything. I believe that the Kameveda book should be available in every clinic for expectant mothers.
The difference
I am encountering similar sentiments more and more in the Czech Republic. Children are quickly degenerating as concerns motor skills and people are just gradually beginning to realize that, because the results of comparative studies and reduced quality of life for a growing percentage of the population illustrate it. Some older people say that one of the reasons is the really limited availability or actually lack of availability of playgrounds. There are few of them and if there are any, they are locked. In the past, a common clay square served as a playground, which was full of children. Nothing was fenced-in or locked. Today people invest in Tartan tracks and artificial grass, but a large part of these facilities are inaccessible to children and parents. When you go there in the afternoon or on the weekend, there is no one to be found. So, these million-dollar projects aren't being used by anyone. Before long, their service life expires and it is necessary to do everything over again. You will need more millions from subsidies, but children can only use them during organized sports. This is a serious problem in the system, that nobody in our country cares about.
In my opinion, the cause is the lack of completion of most of the projects. For example, here in Velké Meziříčí a Tartan track and soccer field with third generation artificial grass was built, along with two small playgrounds for basketball and soccer with another type of artificial grass. At first, everything was accessible, but then young people started going there to drink in the evening and make a mess, so it was decided to lock everything up. A few extra dollars for a caretaker who would oversee the operation, at least occasionally, couldn't be found. The premises cost millions, but they failed to plan for a couple of thousand for a caretaker.
That's a big shame, because people in our country have practically ceased playing sport. The percentage of constantly active people compared to Finland is really low. Locked sports facilities are only making this situation worse.
Strength training in children: The myths and the reality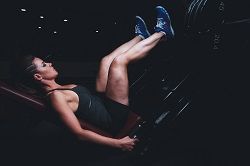 We were brought up in the belief that children lifting weights is an absolute taboo. That it is something forbidden that will surely destroy or at least permanently damage a young developing body, something that can be described as a major failure of parents or teachers. Only strength training through one's own body weight is said to be permissible, usually without further elaboration. Parents therefore prefer prohibiting the use of any weights for their children in order not to hurt them.
Is that the correct approach?
Ball rebound walls help during the development of a child in sports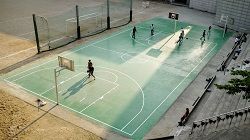 Many coaches and parents underestimate the potential of ball rebound walls and consider them only as something tennis players use for increasing tennis stroke confidence. Ball rebound walls are a totally unique and irreplaceable resource for the development of a child. In terms of Kameveda, they are considered as one of the priorities of development from the age of five, whose importance actually increases with age.
I would like to highlight to parents the enormous development potential of ball rebound walls (BRWs) in this article, in a whole range of sports. In my opinion, BRWs should have a permanent and long-term place in technique development as well as specific physical preparation for systematically sporting children. I will try to support this conclusion with some information and my own experience. I will leave any additional steps to your discretion.
Proč 7 prvních let života rozhoduje?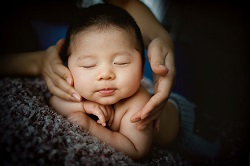 Jezuité neměli k dispozici soudobé výsledky bádání z oblasti molekulární biologie o fungování lidského mozku, přesto se díky skvělé intuici a zkušenostem v oblasti výchovy proslavili slavným pořekadlem, ze kterého po staletí vycházeli:
"Dejte mi dítě, než je mu sedm, a bude mé navždy."
Tvrdí totiž to samé, co moderní věda 21. století.
John Brierley napsal knihu s podobným názvem,
"7 prvních let života rozhoduje"
Rodičům a pedagogům doporučil zásady, kterých by se při výchově měli držet:
* Většina mozkové kůry je při narození jako nepopsaná tabule, jejíž povaha je určena dědičností.
* Co je dobře a správně založeno v malých dětech, také v nich pravděpodobně zůstane.
* Roky od narození do puberty jsou rozhodujícím obdobím, kdy schopnost učit se je na nejvyšším stupni pohotovosti.
* Růst mozku je spjat s růstem těla, proto podpora co nejlepšího tělesného vývoje v období do třetích narozenin může nejlépe zajistit dobrý vývoj mozku, tedy intelektu jedince.
* Mozek je při narození připraven učit se řeči.
* Člověk si vyvinul velkou schopnost nápodoby a nejmocnějším výukovým nástrojem je příklad rodičů a učitelů.
* Dítě se neučí z pasivně vnímané rozmanitosti zážitků, nýbrž z výsledků činů, které samo iniciovalo.
* Všechny druhy hry jsou zřejmě důležité pro rozumový, fantazijní a citový vývoj dítěte a jsou nezbytným spojovacím prvkem k dalšímu vývojovému posunu.
* Mozku prospívá rozmanitost a stimulace. Jednotvárné prostředí bez impulzů nepodněcuje fantazii a mozek je brzy ignoruje.
* Dítě si pamatuje jen ty věci, kterým věnuje intenzivní pozornost. Nic z toho, co pomíjí, zřejmě nezanechává v mozku paměťovou stopu.
* Dítě má nedostatek spánku tehdy, když je další den zjevně unavené. Unavené dítě si nemůže patřičně hrát, explorovat a učit se.