Mediální výchova dítěte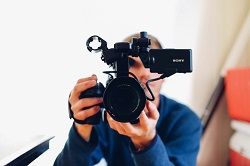 Mladí sportovci, umělci, vědci a další děti, které se svému oboru chtějí věnovat naplno, se jednou s největší pravděpodobností stanou objektem zájmu médií. Umění vystupovat na veřejnosti, mluvit se zástupci médii a vytvořit pro okolité společenství žádaný obraz je pak nutnou součástí jejich přípravy pro budoucí působení.
Please log in to read the the whole article.