Detoxification of a child's organs
Written by Pavel Zacha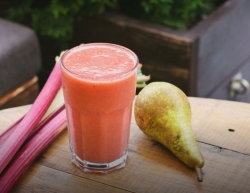 What is DETOXICATION? It means cleansing the body of waste products that accumulate in it over a long period.
If parents become interested in nutrition as an issue supporting their children in an already embarked upon endeavor, whatever the focus may be, they can sometimes fall into a unilateral preference in the area of sports for stimulants, supplements and a high proportion of sports nutrition. This is due to the fact that they must cover the high energy demands of the children,
who need to be kept in a performance-ready state, and as parents we see it as a fundamental objective, if possible, to ensure that they grow to the maximum extent, that they have the entire skeleton covered with high-quality and highly functional muscles and firm tendons and joints, adapted to the high physical demands.